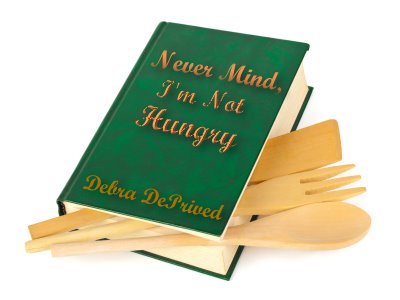 Boulder author and locally renowned dietary watchdog Debra DePrived has just published a new gluten-free, dairy-free, meat-free, sugar-free, fat-free, egg-free, alcohol-free, flavor-free collection of recipes by Boulder's most hyper-involved soccer moms.  Says DePrived of her new cookbook, Never Mind, I'm Not Hungry*, "I just got so tired of everyone asking, 'does that have sugar in it, is it gluten-free?', that I decided to do a cookbook for people like me who only eat those things in complete secrecy, or at the Farmer's Market." Early reviews confirm that the book has succeeded in not including a single recipe that sounds appetizing in any way.
Never one to rest on her laurels (since she's too skinny for that to be comfortable anyway), Debra is already hard at work on her next book, SPF 150, a frightening exposé on the ill effects of neglecting to slather your kids with sunscreen before bedtime.
*Warning: may contain traces of Nuts.
---
Editor's note: This post originally appeared in the April Fools Edition of the Blue Line (4/1/2011).
---