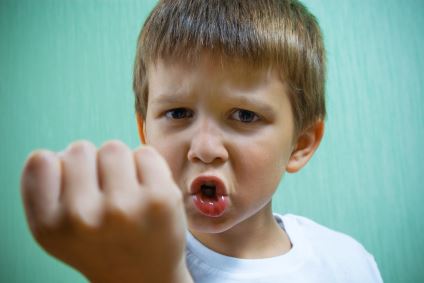 Magpie Industries, Colorado's largest producer of ammunition magazines, plans to immediately leave the state in the wake of a new law that limits magazine capacities to fifteen rounds. J.P. Magpie, founder and owner, says that the corporation will be unable to meet its mission statement, which is to make as much profit as possible for executives and stockholders, and is summed up in Ayn Rand's Atlas Shrugged. He said, "While serving in Desert Storm I used many high-powered magazines and realized that every person in Colorado needed these magazines to kill the magpies, prairie dogs, and coyotes that are such a nuisance here. So I founded my company in Boulder County producing every gun accessory we could design from high quality 35-500 round magazines to calendars picturing hot babes snuggling with their guns. We have had huge successes in Colorado because it has more mentally ill and criminals than any other state. They are now in Colorado prisons but we can never be sure when they will escape and come after us and we all need at least 100 round magazines. We also believe that these gun laws will have an impact on the 32 billion annual bottom line of Colorado companies like ours and destroy their business models."
After paying executive salaries, donating one billion to the NRA, and another billion for lobbying against the Colorado bills and against legalizing marijuana and gay marriage, Magpie pumped close to one million dollars into the Boulder economy. "When we leave the state there will be only seven gun manufacturers and 179 gun dealers left in Colorado," said Magpie.
Mr. Magpie went on: "Magpie Industries has tried to be a good corporate citizen. We do not sell to anyone who says they are buying for Al Qaeda. We have put warnings on all our magazines that they are not for children under three because they might choke on small bullets and that the magazines should be carried in backpacks while hiking and not in front Snuglis®. We go to schools and tell the children how important it is for them to buy guns for their protection. For many years our designs and innovations have kept Boulder liberals safe from the elk and deer that have been scaring them, especially on Mapleton Avenue, and we are in the process of developing 1000 round magazines to kill bears and mountain lions who don't seem to want to stay in the mountains."
"Colorado and Boulder County will soon realize the mistake they have made," said Magpie, "but we can't promise that when these laws are overturned we will be back. Wyoming is much more welcoming than Colorado. We will only have to pay $5.15 an hour instead of the $7.78 we've been paying our line workers, and their congressmen have promised to sponsor a bill that will invalidate all amendments to the Constitution except the Second. However, with the signing of HB 1224 we want to reassure Colorado residents now officially in occupied territory that the "Boulder Airlift" will continue until July 1. Also, we will not be selling any more 35-1000 magazines that we designed for the military to law enforcement officers unless they promise not to enforce these new draconian laws."
---
This post originally appeared in the 2013 April Fool's edition of the Blue Line.