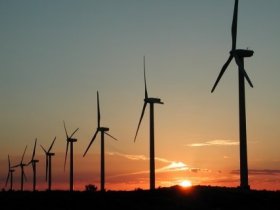 The Flatirons Neighborhood Association presents:
Should Boulder Form Its Own Municipal Electric Utility?
Program date:  Monday, 3 October 2011
Program time:  7 pm to 9 pm
Location:  The Academy Chapel, 970 Aurora, University Hill, Boulder
           Enter The Academy, from the 10th St side, on the east side of the block.
Program is free and open to the public.
Moderator:  Joe DeRaismes,  former Boulder City Attorney
Resource person:  David Driskell, City Planning Director, will do a short presentation concerning why are we  having this discussion, what are we trying to fix.   What is the City up to, and why?
Panelists against 2B, 2C:
Bob Bellamere, consultant to Xcel
Chief Operating Officer, UtiliPoint International, Inc.
Mark Gelband, City Council candidate,
University of Colorado staff person
Panelists for 2B, 2C:
Steve Pomerance
Former Boulder City Council member, mathematician
Sam Weaver
President, Cool Energy, Inc.,
Jim Hartman
Architect, Solar Developer, Hartman Ely Associates
Julie Zahniser
Campaign communications coordinator