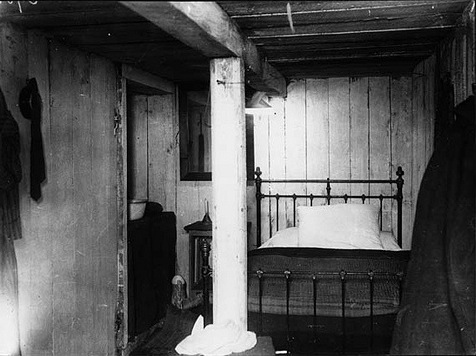 Editor's note: This article first appeared in the Denver Voice and is posted with permission of its editor. — Mary Young.
When we're sick, a warm bed, steaming soup and some medicine puts us back on our feet, usually within a few days. But what happens when there is no bed. No soup. Not even a shelter from the bitter cold or soaking wet?
Allison, who is 30 and lives on the streets of Boulder, would know. Last summer, suffering from illnesses related to Crohn's Disease, she almost gave up.
"Last summer I just laid in my sleeping bag and accepted that I was probably going to die," she said. But this year was different.
Allison, who requested that we not publish her real name, was one of eight people that used a new program called Medical Respite Boulder that opened in March in Boulder. The program offers a motel room to people without a home so they can nurse themselves back to health. Clients also have access to medical and emotional support.
Anne Doyle, director and a key player in the founding of the program, visits with the patients every day (as do volunteer nurses). She takes them medicine, drives them to appointments and arranges personal food boxes, not to mention offers her generous listening ear and support.
"It was nice to have someone check on me, make sure I was still alive," Allison said of her time in the program. "I guess emotionally it's very supportive as well. Not just the food or the shelter, warm place to sleep, but to have someone care. For a lot of people that doesn't happen often."
Doyle, who was a consultant in the healthcare industry for 10 years, started working with healthcare professionals regarding the respite program last fall, when she surveyed the homeless community to find what was needed in homeless healthcare.
"It's the kind of thing that falls through the cracks," Doyle said. "Often-times when people get sick or have an injury, they don't have any place to go to just get better. … That's why we decided we needed respite care."
With two donations from Project Revive and Clinica Family Health Services, as well as some private donations, the program launched and is in its pilot stage. And so far, so good.
Eight people have used the program, and Doyle expects the number to grow once the cold weather sets in. To get in the program, patients have to be referred by a clinic or hospital, so Doyle said that would help control the number of people they take in. Also, because the program houses people in a motel, they cannot serve anyone with addictions—yet. Her dream is to have a house with a staff member at all times, and/or a clinic to help treat anyone that needs the place to stay. But that's for when the program "grows up," she said.
For now, the respite-program-that-can is helping people on the street, like Allison, one by one.
"It's a long road when you get out of the hospital with an illness. Finding someone to help them with their medications, finding a way to get food, finding someone to check on them everyday, I mean it's a long process to heal without help like that," said Allison, who plans to volunteer with the program and is serving as an ambassador for the program on the streets.
"For a lot of people that I know on the streets, it's probably a lifesaver because people die for little things like [a respiratory infection] out here. …There's a lot of health problems out here, so there's a need for a program like this for sure."
For more information, visit www.medicalrespiteboulder.org. Several organizations in the Boulder homeless health community contributed to the start of Medical Respite Boulder, including Boulder Community Hospital, Boulder Shelter for the Homeless, Carriage House Community Table, Boulder's Clinica Family Health Services and Boulder Outreach for Homeless Overflow (BOHO), which provides emergency warming centers for the homeless when shelters reach capacity.