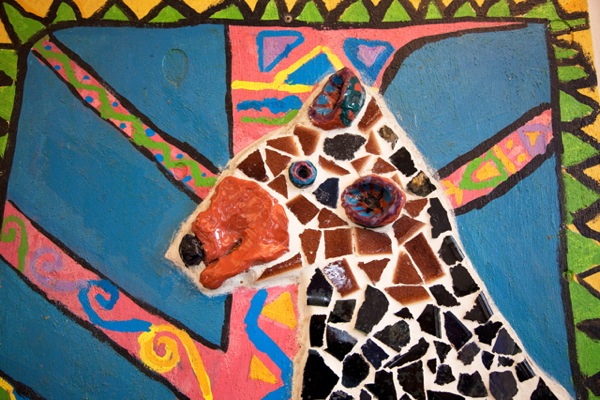 Children's art is so different from that created by adults. It has an inimitable quality, a skill many have that is ephemeral in nature. A wonderful collection will be on display on Saturday, March 20, 2010 from 2 to 4 p.m. at Washington School, 1215 Cedar.
In the 1990's, Washington Bilingual Elementary School had an artist-in-residence program. This art was created during that period. With the school long shuttered and now facing adaptive reuse, the art has been taken down. An effort is being made to preserve these beautiful and historically relevant pieces and they have been removed, cleaned and gathered together all in one large room of the school.
Take half an hour out of your Saturday this weekend and check it out. You will not be disappointed.