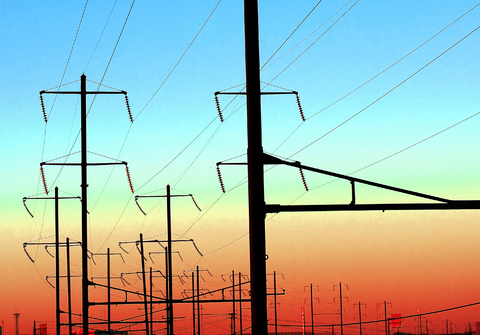 At a city sponsored forum on June 2 entitled "Boulder's Energy Future: Know Your Power" David Driskell, the city's Director of Planning and Sustainability, declared, "The energy industry is changing. We can either be in the forefront of it and be a leader, or we can just go with the flow."
Another forum panelist, Paul Fenn, the president of Local Power, Inc. and one of the principal originators of the technique of community choice aggregation, claimed, "The key challenge is can you change the business model" of the electrical utility industry from the "Rockefeller era" one in which customers are "passive, dependent" into one in which customers are "transformed into owners of their energy systems."  A pamphlet distributed by the city at the forum recounted accelerating technological developments in energy, such as the "smart grid" and advanced storage devices, including batteries, flywheels and fuel cells, and observed, "the electrical grid is increasingly starting to look like the Internet — an infrastructure for which innovative applications can be developed."
Jonathan Koehn, the city's regional sustainability coordinator, pointed out that although Xcel's electricity rates were "stable" from 1990 to 2003, they have increased since that period and are projected to rise substantially in the future due to the cost of new generation facilities. Koehn also noted that fuel costs will be an important variable in future rates. The city's pamphlet asserted that "Xcel expects its rates to increase by about 4 percent in constant dollars by 2020 (33 percent after inflation) and by about 8 percent by 2030 (78 percent after inflation)."
No panelist asserted that the rates of a Boulder electrical municipal utility would be lower than Xcel's.  But one of them, Yael Gichon, the city's residential sustainability coordinator, stated that they would be "comparable" and that a city-owned electrical utility would be "financially feasible." The city's pamphlet commented that there "is evidence that the cost of renewables will become as cheap or cheaper than fossil fuels." Fenn predicted that a sophisticated local electrical utility could reduce costs by moderating peak demands, exploiting local, renewable energy sources, and avoiding huge investments in generation facilities.  Driskell said that detailed financial projections for a municipal electrical utility would be released in the coming weeks. Several panelists indicated that the rates of such a utility would be set by a board of appointed citizens.
The forum attracted a capacity crowd, including six City Council members, to a large meeting room at the East Boulder Community Center. It featured a panel of nine speakers, among whom were Tom Plant, former state representative and former director of the Governor' energy office, Kurt Haeger and Rob Osborne from Xcel, Steve Catanach, light and power manager for the City of Fort Collins, Fenn, and several city staff members.
System reliability was a major subject. Koehn said that Xcel's overall system surpasses the national average in reliability and that the municipal utilities in Longmont and Fort Collins had better reliability than Xcel's Boulder region. Catanach added that Fort Collins' electrical utility performed in the "upper quartile of utilities" in the nation and that Fort Collins averaged 41 minutes to fix an outage, Longmont 34 minutes, and Loveland 64 minutes — all times which, he implied, are considered good.
The potential for a sharp increase in the use of renewable energy was also extensively considered, although no specific renewable energy targets were proposed for a municipal utility. Koehn claimed that Xcel now uses coal for 60 percent of its electricity, natural gas for 28 percent, hydroelectric for one percent, and wind and solar for 11 percent, and he noted that in 2009 Xcel ranked sixth in the nation in wind-generated electricity. Haeger (from Xcel) commented that the price of wind power increased significantly after 2006, but has fallen somewhat in the last year. Nevertheless, he said that wind is the cheapest source of renewable energy, while observing that effective storage of wind-generated electricity remains a major technical barrier to its widespread use throughout the nation's electrical grid.
Plant reported that Aspen's municipal electrical utility uses coal for only 27 percent of its electricity and that it plans to reduce that percentage to zero in the coming years. He also stated that on average the 57 electrical utilities in the state of Colorado rely on coal for 66.5 percent of their electricity. Catanach estimated that about 75 percent of Fort Collins' electricity is fueled by coal.
At the end of the forum the panel addressed a number of questions from the audience, many of which implied skepticism about the prudence of creating a municipal electrical utility in Boulder. When asked why the city intends to place at least one issue about Boulder's energy system on the ballot this November, Driskell answered that speed is important because the city's occupation tax on Xcel (in lieu of the prior franchise fee) only lasts five years and that, if the voters decide in favor of a municipal utility, it would take several years to establish. He also said that certain federal energy tax credits of potential value to a municipal utility will expire soon. He further explained that Xcel is currently preparing a resource plan for the future and that, if it is approved by the Colorado Public Utilities Commission before Boulder opts out of Xcel's system — assuming, without knowing, that Boulder will opt out of that system — then Boulder would have to pay for the aspects of the plan that were attributable to it.