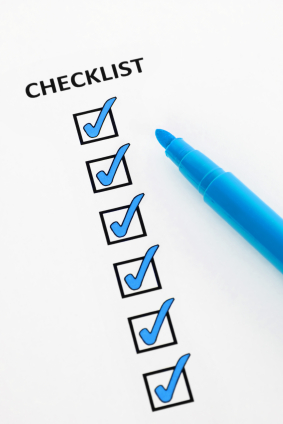 On the first day of the City Council retreat, members discussed their roles as Council members,  Council dynamics, and such topics as: direction to staff, serial meetings, Hotline use, private meetings, personal attacks, Council advocacy, improving meetings, public participation, and Council travel to events.
Serial meetings, Hotline use, and private meetings received much attention with Council members feeling hamstrung that they couldn't engage in larger conversations with each other without violating the Colorado Sunshine Law. Acting City Attorney David Gehr pointed out that open meeting rules apply to electronic and phone correspondence and that the Hotline needs to be used for one way communication – not cross talk.  Putting something on the Hotline and everyone weighing is problematic.  The Hotline can't be used to line up votes.  He also commented that serial meetings cross into the gray area when they're occurring between three or more Council members.  He cautioned that violations of the open meetings law would be an immediate disqualification of the action that was taken by Council.  Council asked the Acting City Attorney to examine options for Council to discuss issues privately to protect individuals or groups. Council member Ageton recommended the use of Executive Sessions.
Personal attacks were a main focus of the retreat as Council member Wilson noted that there had been a slight increase in attacks and that Council needed to shut them down.  He suggested the Mayor step in and stop attacks from the public against Council members as well as attacks between Council members. Council member Ageton noted that attacks cross the line when they are more personal and also suggested the Mayor stop the attacks.  Council members gave the Mayor permission to stop personal attacks.  (See the Channel 8 recording of the February 16, 2010 Council meeting in which a citizen was hauled off in handcuffs for criticizing Council members Ageton and Karakehian during Public Participation.)
Public Participation came under scrutiny as Council was discussing ways to streamline meetings. They expressed concern for the same individuals and some large groups who show up at every Council meeting and all say the same thing. They would generally like to see new speakers go first and suggested forming a committee to address the issue of encouraging new speakers or shuffling the order of speakers.  Changing the Council procedures to limit all Public Participation speakers to two minutes (unless time is pooled with other speakers) was offered as a suggestion.  The special committee for Public Participation (Alisa Lewis, and Council members Karakehian and Morzel) will come back to Council with options for changing Public Participation.  Hopefully, staff's suggestion of a "Separate public participation schedule (not at Tuesday night Council meeting) that can be taped and viewed by Council members and staff and aired on Channel 8" will not be considered.
On the second day of the retreat, Council members listed their goals for the year.  A complete list of each member's goals is available in the Boulder City Council Retreat document and discussion of the top goals are listed in the 2010 City Council Retreat Summary.  A few interesting comments are list below:
Uni Hill Redevelopment.  The surprise of the day emerged when Council members Karakehian, Becker, and Ageton were discussing their goals for Uni Hill redevelopment and mentioned that they heard CU's Conference Center will be on the Hill at Grandview. No other Council members seemed to know about this.  Council member Karakehian requested that Council members send a resolution to CU in support of the idea or concept of the conference center without the endorsement of it on any particular site.  Council member Karakehian later stated that the City needs to know whether the Conference Center will be on the Hill or Folsom.
Reconsider the Transit Village received votes from six Council members while three members voted to complete the current design.  Numerous members expressed concern surrounding the Pollard site suggesting: it needs more input; what goes there has an impact on things around it such as design, streets, and infrastructure; big project and don't want to get it wrong; need to step back and take a look since there probably won't be a train in our lifetime; what do you do when you have zoned it already and property owners have built units; get out ideas and problems; need more of a timeline; what are the public's expectations; and it is about fairness.  Council member Karakehian said  that most of the people he hangs out with (realtors and developers) complain about the Pollard part for the lack of a big idea but they like what they see in the rest of the village.
Council Structure. Council member Becker believes something is broken with our Council structure and elections and wants the Charter Committee to check into what other cities do.
Executive Sessions. Council member Ageton would like to enhance Council deliberations with Executive Sessions.
Listed below are the Council Goals for 2010 with 14 being the highest score. For the voting process, each Council member had 5 pink dots worth two points each and 10 yellow dots worth one point each.  Some members said that if it was a goal already underway, they might be voting for other new ones and that it didn't mean that they didn't think the ones underway weren't worthy goals. The top six goals are those with total points from 9-14.
TOTAL POINTS

CATEGORY

# OF VOTES –

(EACH VOTE EQUALS

2 POINTS)

# OF VOTES –

(EACH VOTE

EQUALS 1 POINT)

14
Affordable Housing
6
2
12
Climate Action Plan – Existing
5
2
11
Uni Hill Redevelopment
4
3
9
Reconsider Transit Village

Mapleton Early Childhood Ed Center

Waste Reduction Cost

3

2

1

3

5

7

8
Sustainable Streets and Centers

Sustainable Ag/Community Gardens

Address Homelessness

2

2

1

4

4

6

6
University Conference Center

Multi-modal Transportation Safety

Parks – Assess Opportunities

2

2

1

2

2

4

5
Downtown FAR Guidelines

Transit Village – Complete the Design

Charter Committee (Exec. Sessions)

TMP Master Plan – realistic

City Meeting/Business Conference Center

2

2

2

1

0

1

1

1

3

5

4
Job Retention/Creation

Libraries

Funds to BCVB

1

1

1

2

2

2

3
Human Service Master Plan

Alcohol Abuse

Arts

Diagonal Plaza Vision

Support Local Business Clusters

1

1

1

0

0

1

1

1

3

3

2
Climate Action Plan – New

Diverse, Welcoming Community

Council Structure – elected – expectations

City Negotiations

1

0

0

0

0

2

2

2

1
Civic Use Pad Plan

Complete Existing Plans

No New Fees or Taxes

0

0

0

1

1

1

0
Gay Rights
0
0
City Manager Brautigam identified the following areas where work was happening via the City work plan without specific Council direction: Alcohol Abuse; Civic Use Pad; Arts Commission (continuing with work plan); Library Commission (study session in mid-spring); Downtown FAR Guidelines; BCVP in March; Diverse, Welcoming Community; Job Retention and Creation (ongoing but no extra effort); Diagonal Plaza (not on list); and Transportation Maintenance.