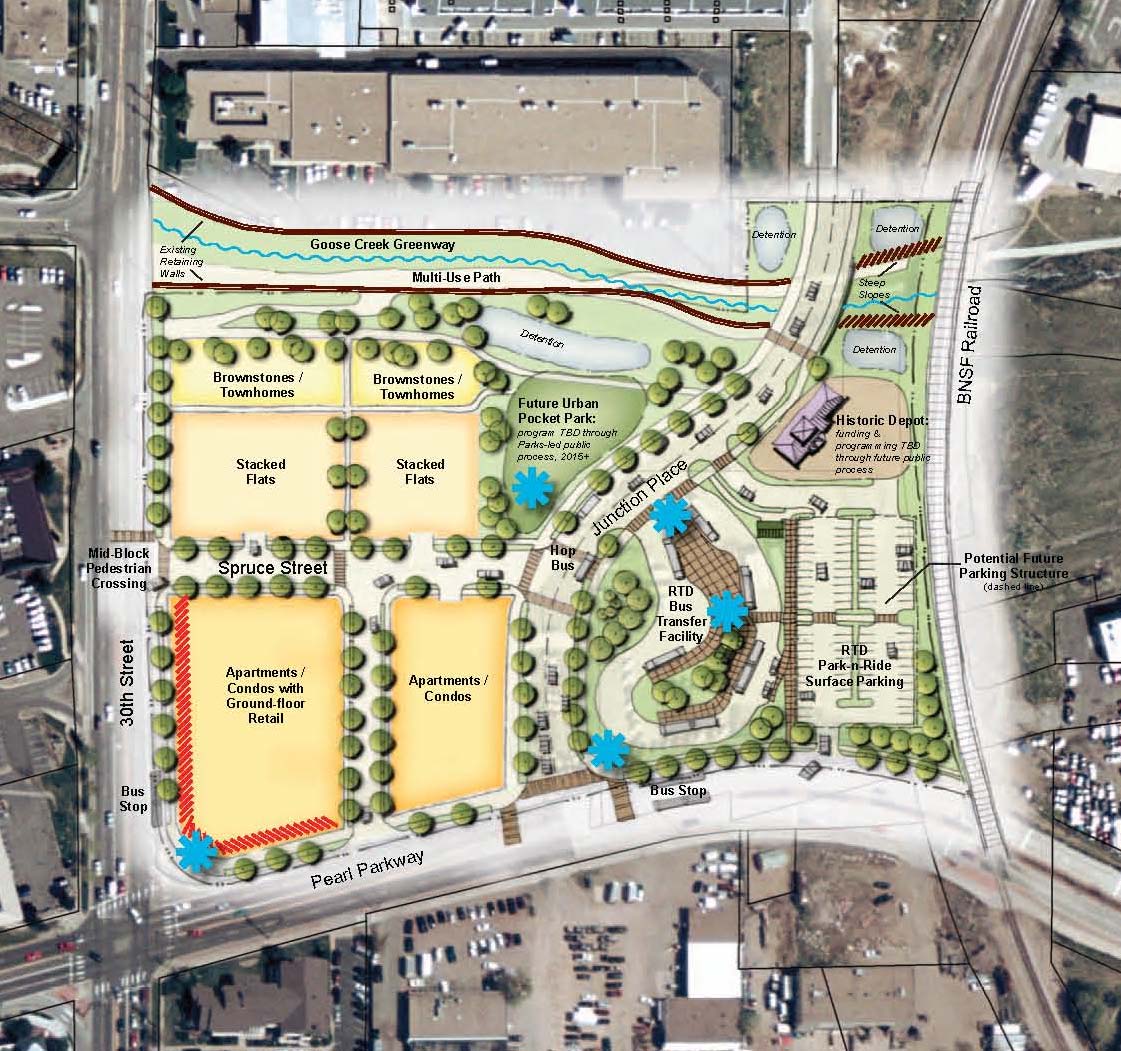 It was a great meeting on Saturday 2/27 at the West Senior Center, focused on sustainable planning for Boulder.  I read with civic-minded and refreshed eyes the front-page March 1st Daily Camera article about the Pedersen Development Company proposal for the Transit Village.   Remembering that corporations are in existence to make money, there is no blame.  However, our city leaders are elected and appointed to protect and improve city life for people who live and work here.   If that includes promoting the interests of corporations,  it is secondary.
First,  I question the assumption that we want any developer to "help people move into the city."    Growth will happen without planners assuming we need to encourage it.   This 300-unit proposed development sounds great, and well located to serve many of the current and aging (soon to be car-free) Boulder residents,  right at the transit hub.   The apartments won't be rent controlled,  nor prohibited from going-condo.   If well done, this will become the new hot, metro-Boulder housing, and quickly be priced accordingly.
Second, the policy requirement for permanently affordable housing in any development must be reaffirmed and stripped of the cash buy-out option.  The developers do the math to make money.  No matter how high the price is set,  developers will find a way to make money if they have full rights to develop a property for the highest return.  Current city planning has a projected future imbalance,  job growth outstripping housing growth.  We already have an existing imbalance causing more and more commuters to drive into work in this high-priced town.   City leaders can mitigate this accelerating problem with a strong commitment to affordable housing.   City leaders, please revise this policy before the next development is approved without the permanently affordables.  Our future diversity and quality of city life hangs in the balance.