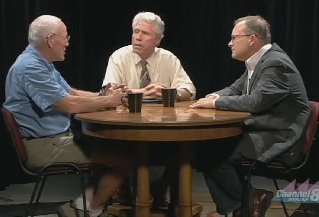 City Council will discuss the next steps for the downtown area south of Canyon Blvd. on Wednesday evening, November 3, 2010.
Controversy and Consensus, a Channel 8 production hosted by Ralph Gregory, devoted a recent episode to downtown development.   Will additional density solve our affordable housing, commuting, and energy problems?  Watch former councilman Steve Pomerance and architect Fenno Hoffman debate the issues here.  Select the September 2010 episode.
Read the staff memo here.