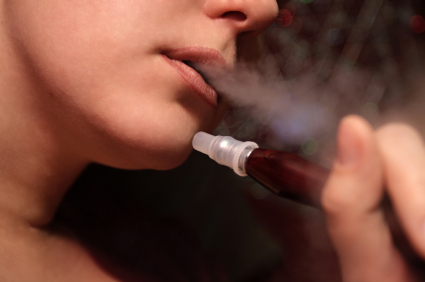 At a PLAN-Boulder County forum on June 11, 2010, about the impacts of recent municipal and state legislation concerning medical marijuana in the City of Boulder, audience members lambasted the perceived hypocrisy of the laws and the sham use of marijuana for medical purposes. Judd Golden, a staff member of the Colorado ACLU, opined that most marijuana consumption in the state is recreational and that the laws should recognize that fact. Laura Spicer, a drug addiction counselor for teenagers and others, contended that the current pretense that marijuana is primarily sold from dispensaries for medical purposes is ultimately untenable and that Colorado should either seriously treat marijuana as a drug to be prescribed by physicians in specified doses and dispensed at pharmacies, or allow it to be sold for recreational purposes by licensed vendors–as liquor, wine, and beer are sold. Under both of those approaches and under the current laws, she contended that "per se" limits on the blood level of the active ingredient in marijuana need to be established for drivers, because marijuana usage can impair driving ability similar to the way alcohol impairs it. She also implied that the existing system is probably a contributing factor in teen drug addiction.
A panel consisting of Laurel Alterman, the owner of a marijuana dispensary in Louisville; Kathy Haddock, senior assistant city attorney for Boulder; and Tommy Sloan, commander of the Boulder County Drug Task Force outlined the recent changes in the laws and their effects. Kathy said that the City of Boulder recently changed its ordinance to establish licensing requirements for dispensaries, strengthen law enforcement provisions, and address land use issues. Dispensaries are allowed in retail zones, but not within 500 feet of schools. "Grow operations" are allowed only in industrial zones. Dispensaries must be licensed, pay sales and use taxes, be inspected by the police, and demonstrate that owners, financiers, and operators have "good moral character."
She recounted that before this year 85 percent of all marijuana "recommendations" in Colorado had been written by 16 physicians, 14 of whom had had their prescription-writing authority revoked. A state statute now requires doctors making "recommendations" to have prescription-writing authority. She said that the new state legislation requires dispensaries to be at least 1,000 feet from schools and colleges, but that conflicting local ordinances on that subject would be controlling. The Colorado law requires that dispensaries be licensed by July 1, 2010, but the state licensing agency will not be in operation before July 1, 2011. The state law imposes a moratorium on new marijuana operations from July 1, 2010, to July 1, 2011, and allows municipalities to ban dispensaries and "grow operations' within their jurisdictions. The state law also mandates that dispensaries grow 70 percent of their marijuana materials themselves.
Laurel asserted that growing marijuana is a very different business from dispensing it. She said that she has not been growing marijuana and that the new state mandate requiring her to raise 70 percent of her product will be a challenge to meet.  She claimed that the new state legislation will drive up the costs of selling marijuana through legal dispensaries and will consequently cause more marijuana consumers to buy from illegal sources.
Tommy said that crime around dispensaries had been lower than his task force had expected and that it had received relatively few complaints from neighbors about them. However, he said that a significant number of "third-party growers" have been caught with more plants than the law allows and that landlords and neighbors sometimes become alarmed by "grow operations." He noted that the state constitutional amendment allowing for medical marijuana usage in Colorado was passed by the voters in 2000, but that the business only started to boom in early 2009 when the Obama Administration announced that it would not enforce Federal marijuana laws in states that had legalized medical marijuana.
Because the current legalized marijuana system in Colorado was created by the state constitutional amendment, it is obvious that removing the perceived hypocrisy and dysfunctionality within it will require a further constitutional amendment.