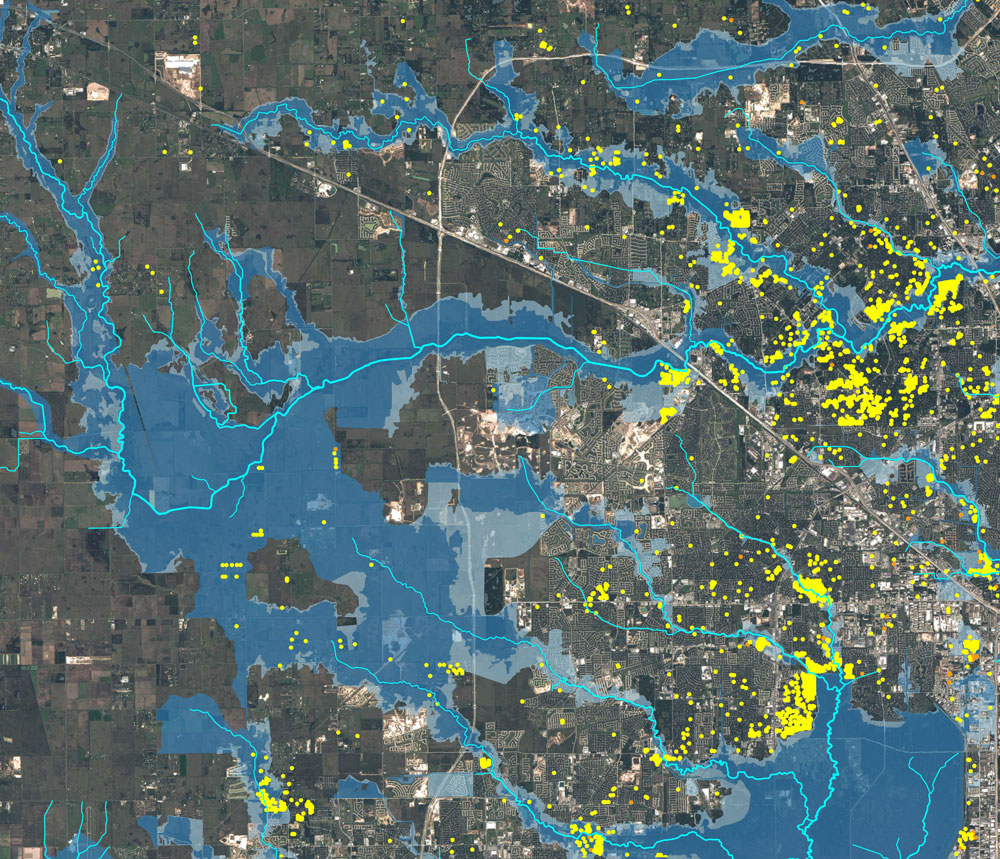 "…Scientists say the Harris County Flood Control District, which manages thousands of miles of floodwater-evacuating bayous and helps enforce development rules, should focus more on preserving green space and managing growth. The City of Houston, too. And they say everyone should plan for more torrential rainfall because of the changing climate. (A host of cities in the U.S. and around the world are doing so.)
"But county and city officials responsible for addressing flooding largely reject these arguments. Houston's two top flood control officials say their biggest challenge is not managing rapid growth but retrofitting outdated infrastructure. Current standards that govern how and where developers and residents can build are mostly sufficient, they say. And all the recent monster storms are freak occurrences — not harbingers of global warming or a sign of things to come.
"The longtime head of the flood control district flat-out disagrees with scientific evidence that shows development is making flooding worse. Engineering projects can reverse the effects of land development and are doing so, Mike Talbott said in an interview with The Texas Tribune and ProPublica in late August before his retirement after 18 years heading the powerful agency. (His successor shares his views.)
"The claim that 'these magic sponges out in the prairie would have absorbed all that water is absurd,' Talbott said.
"He also said the flood control district has no plans to study climate change or its impacts on Harris County, the third-most-populous county in the United States. Of the astonishing frequency of huge floods the city has been getting, he said, 'I don't think it's the new normal.' He also criticized scientists and conservationists for being 'anti-development.'"
Read this remarkable article in full at ProPublica: Boomtown, Flood Town