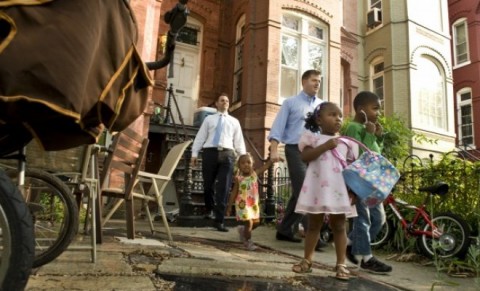 "Planners in D.C. and other cities have had much success luring young professionals to urban neighborhoods, so much so that a prominent question among economists and housing analysts is whether all the millennials who moved to cities will stay once they have children.
"Previous generations mostly moved to the suburbs, and there is evidence that many millennials also want to live in suburban single-family homes, even if they live in cities right now. Picket fence and all.
"In D.C., as the population grew in recent years the percentage of children dropped. In 1980, 22 percent of District residents were children. By 2010 it was 17 percent."
Read the entire article at the Washington Post: The real challenge for cities: What happens when Millennials have babies and the suburbs beckon?