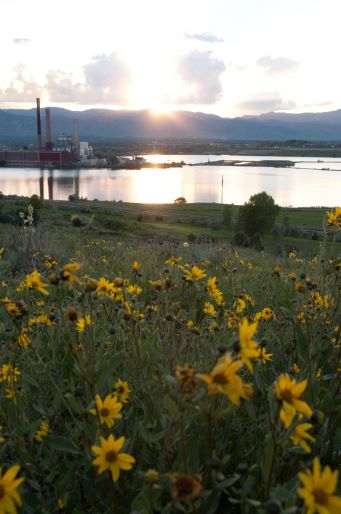 On April 20, 2010 the City of Boulder sent a draft proposal to Xcel Energy entitled "Partnering for Rapid Decarbonization."  This proposal seeks a partnership with Xcel Energy to define a clear path to a clean energy future.  Specifically the City proposes a three step process that includes extending the franchise agreement through December 2012, engaging in a joint study and strategy development for rapid decarbonization during the extension period and defining commitments based on the study's outcomes.
On May 4, 2010 Xcel representatives addressed the City Council and rejected extension of the franchise agreement and did not discuss the proposed study.  They said that Xcel would work with the city on a study after a new franchise agreement is in place.  A number of negative effects to the City if the franchise agreement is not renewed were also mentioned.  These included stopping the program for undergrounding wires, stopping collection of money for the City from rate payers and stopping placement of equipment for the city.
On May 6, 2010 the City Manager received a letter from Xcel reiterating what was said at the Council meeting.  Xcel is not prepared to agree to an extension of the franchise agreement.  On the execution of a new franchise agreement Xcel would partner with Boulder on a new study similar to the one suggested in the City's proposal.
Jane Brautigan, David Gehr and David Driskell met with Jay Hermann and Craig Eicher of Xcel Energy on May 6, 2010.  The meeting was requested by Xcel representatives to respond in person to the City Council's request for a response to the city's decarbonization study proposal.  They responded that Xcel is not prepared to agree to an extension of the franchise for the purpose of completing such a study.  The City Manager advised Xcel that her recommendation to the City Council had not changed.
The City is to be commended for their strategy of keeping communications between the City and Xcel public.  It is very important that they continue to do this.