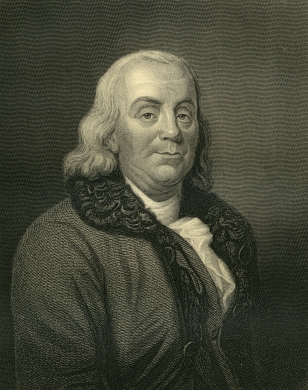 Those who would give up essential liberty to purchase a little temporary safety deserve neither liberty nor safety.
Benjamin Franklin, Historical Review of Pennsylvania, 1759
I love this quotation.  It runs through my head each time I am admonished to take off my shoes at the airport, beneath the droning reminder that we are at "Orange Alert" (whatever that means).  It always makes me wonder if there's not somebody behind one-way glass somewhere just messing with the masses, as in, "Let's tell 'em it's a Violet Alert, and see if we can get 'em to do the hokey pokey."  The unfunny underbelly is our tolerance for infringement on our civil liberties by fear – real or supposed.
This week, the quote comes to mind again as we consider the State of Arizona's infringement on every citizen's rights in the name of the implied safety that will supposedly result from the identification and deportation of illegal immigrants.
I am not, nor do I pretend to be, an expert in immigration law or policy.  I do not know what the most humane/economical/righteous/fair way is to deal with the immigration situation in Arizona or elsewhere.  However  I do know, unequivocally, that creating a law that makes it legal for law enforcement officers to stop anybody anywhere and require them to provide documentation should send off giant, ringing, danger sirens to anyone who believes, as Mr. Franklin did, that sacrificing personal freedoms in the name of fear is a slippery slope to abdication of all kinds of civil rights for all kinds of people.
I also do not know whether the City of Boulder's boycott of travel to Arizona will have any impact.  But, I am so proud that our City Council and our City Manager had the courage to take swift, decisive, and bold action in the defense of our basic civil rights.  And I'm pretty sure that good old Ben Franklin would give them all a pat on the back, too.