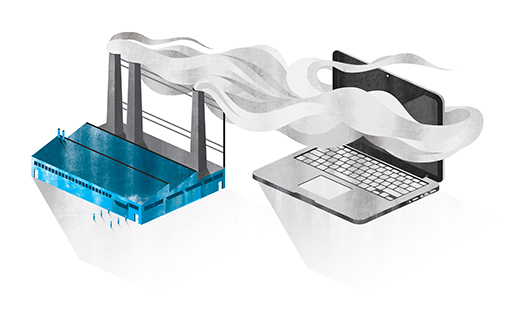 "Few purveyors of big ideas have as much riding on a single notion or catch phrase as Richard Florida does with the "creative class." Florida's idea of a group of highly mobile, Mac-toting professionals driving economic development has sold him a lot of books, spurred a lucrative speechmaking and consulting career, and gotten him a well-paid perch at the University of Toronto. As important, it has given the admittedly status-conscious academic—previously, an anonymous professor in Pittsburgh—a kinship with the progressive elites that his theory affirmed. He is our premier celebrity urbanologist, whose home page features a clip of Bono mentioning him on a panel with Bill Clinton.
"All of which explains the awkwardness of the current moment for Florida…"
Read the entire article at the New Republic: Richard Florida: Creative Class prophet now talks up rust belt.