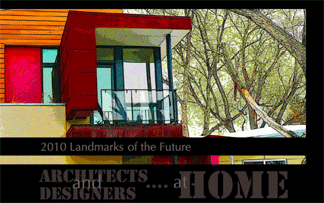 Historic Boulder is offering an opportunity to see inside the homes of Boulder's innovative architects. The tour is scheduled for 11 a.m. to 5 p.m. on Saturday, April 24 and Sunday, April 25.
Tickets for the Tour are $12 for Historic Boulder members; $15 in advance for non-members; and $18 for non-members day of tour at your choice of destinations.
Compared to other cities of its size nationwide, Boulder is particularly rich in fine examples of innovative architecture related to the Modern Movement. More than anywhere else in Colorado, Boulder welcomed and embraced architectural Modernism, especially after the Second World War. This is in large part a result of the expansion of the University of Colorado and its related research facilities.
The next challenge for historic preservation across the country is appreciating the rich qualities of Modernism. Growth pressures are threatening this important heritage. Yet, Modernism is not a past style. It is a living philosophy that continues as a progressive design force today. The annual Spring Tour is a once-in-a-lifetime chance to see several amazing Modern houses firsthand.
The six houses on the tour showcase how innovators in the construction industry have created their own homes. As home to the state college of architecture, Boulder has a richer than usual array of creative custom residential designs. There is a terrific variety of house styles showcased on the tour. There are three new homes, one addition, one condominium, and a renovation. All of the houses feature unique ideas in creative space planning, material finishes, ecological design and neighborliness.
Don't miss seeing cutting edge designs featured in the Historic Boulder's Landmarks of the Future Tour.