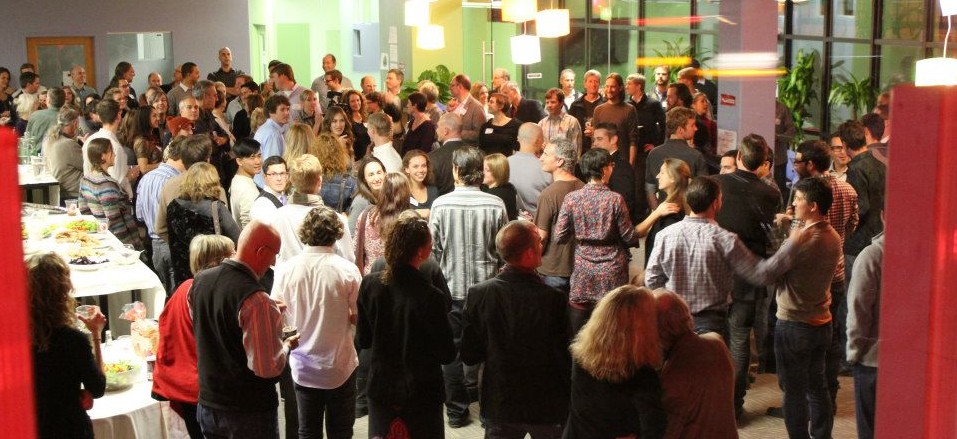 The Boulder Housing Coalition presents an interactive discussion focused on the future of Boulder's sharing economy, with support from Shareable and The HUB.
The Sharing Economy is about re-organizing our communities and marketplaces to accommodate shared resources, especially those that are shared peer-to-peer — physical goods, work and play spaces, skills and services, even traditional financial assets. Why would we want to do this? It can be more economically efficient, more sustainable and potentially more democratic than the current status quo.
There are already dozens of businesses and organizations in Boulder working toward a more collaborative economy, and we think there's untapped potential for cooperation among us. There are also some shared challenges, especially when it comes to outdated rules and regulations that weren't written with sharing in mind. Join us to learn more about the sharing landscape in Boulder, make new connections, and meet some kindred spirits and entrepreneurs.
When: 6-9pm Thursday, May 30th, 2013
Where: The HUB co-working space, 1877 Broadway, Boulder, CO 80302 (map)
Who/What: A collaborative, interactive discussion of the current state and future of the sharing economy in Boulder, with a few invited guests.
RSVP: Tickets are available on a donation basis via Eventbrite, and are required. You might also want to let us know you're coming on Facebook, and invite any friends who might be interested!
Refreshments: Food and drink will be available, thanks to the generous support of our friends at Boulder Food Rescue, Food Not Bombs and the Twisted Pine Brewery.
Read more about it at: Boulder Sharing Economy Summit 2013.