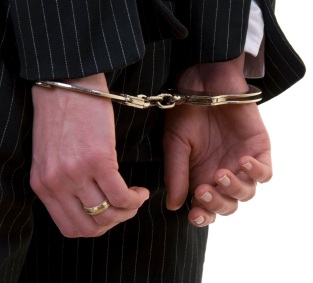 "I know perfectly well that you can speak English Ms. Zayle," said the judge, but the defendant stubbornly persisted in Spanish, her interpreter by her side. Kadny Zayle had repeatedly used her victims' inability to speak or understand English as a weapon against them, but in front of the judge her use of this same weapon proved to be impotent. Kadny Zayle received the maximum possible sentence for her crimes of theft and forgery.
Victims can be reluctant and fearful to tell their stories, but not Patricia, one of Zayle's targets. "Why would I be? I am only going to tell the truth because all I want is justice."
Patricia is a strong woman in her mid-forties. Originally from Chihuahua, Mexico, she followed her husband to the United States in the early 1990s after his northerly migration to seek economic survival. Like many immigrant families, they had been separated for some time by the promise of a trickle of funds across the border. Her house in Denver is small, modest, and sparkling clean.
Her marriage ended in 2009. She had endured twenty-two years of domestic abuse: beatings both physical and mental along with threats of awful things that would happen should she leave. She supports her three children with sporadic jobs in a housecleaning business she shares with her sister. It is an unstable existence with little opportunity to save money. Even small amounts take years and much sacrifice to accumulate. To work, she must haul supplies and equipment. Her car no longer works. The borrowed car she is currently using has tinted windows and twice she has been stopped by the police. Her vision is compromised by cataracts, especially at night.
She first heard about U-Visas through a friend who spoke highly of Safehouse in Boulder. "They help people who have suffered abuse, they will help you," her friend said confidently. Patricia heeded her friend's advice and came to Boulder's Safehouse. That is where she met Kadny Zayle.
"Kadny made it very convenient for me to meet with her and she said that it was not necessary for me to come to Boulder in order for her to work on my case," recounts Patricia.
Their first meeting in Denver was at a McDonald's close to Patricia's house. There, they were joined by an attorney who immediately asked for $150 before hearing any case details. Patricia paid it. He gave her a business card. Ten minutes later, after Kadny relayed a brief description of Patricia's case in English, the lawyer said he could not help and that the money she had just paid him was non-refundable. Kadny reassured her that they would find a lawyer who would be able to help. "I was so mad," said Patricia, "that I tossed his business card and hoped that a different lawyer would say yes."
Their second meeting took place at a University of Denver library. While they waited for the attorney to arrive, Kadny inexplicably disappeared to an upper floor. In her absence, the lawyer, a man with bushy side-burns and wearing a cap showed up. Kadny was close behind. Kadny described Patricia's case to the lawyer in English. He said that he could help but that he needed $500. "I was so eager to begin the process that I did just as Kadny asked," recalls Patricia, "after I pulled the money together, I gave Kadny a blank money order which she said was necessary because she was not sure who the lawyer needed to pay."
Off went Kadny with the blank money order.
"A few days later Kadny came to my house, saying that in order to help, it was necessary for me to write a ten page history of my domestic abuse, obtain a current Mexican passport and receive therapy. Servicios de la Raza helped me with the therapy. As for my history of abuse, well, I could not quite fill ten pages, but I hoped that what I had written would be enough," said Patricia. "After completion of all of that, Kadny said that the lawyer would need another $500. I said to her that I did not have that kind of money and that I would need to save it up but that it would take time. It took a while, but after I saved up I gave her another blank money order because I trusted her."
Kadny called her a couple of weeks later.
"I was relieved when Kadny told me that lawyer was making progress on my papers, but I became a little angry when she told me that he now needed $1000 to give to immigration," Patricia said forlornly, "It was at this point that I began to question the process, but I was very torn about what to do because I had already invested over $1,000. I felt that my only choice was to follow through, so I borrowed from friends. But after weeks went by with no word about the status of my application, my anger began to grow. I called Kadny and she told me that sadly the lawyer had to leave town and that his wife was dying of cancer. She reassured me that he would finish my case as soon as he got back."
Patricia gave Kadny the benefit of the doubt and gave it more time.
"After a few weeks I called her again and this time she told me that the lawyer had gone to England. By now I was feeling very suspicious and when I called Kadny again, she told me that the lawyer's wife had died and that he was now very depressed and would not be able to finish my case. She said she would help me find another lawyer."
Kadny set up a meeting with a third lawyer at a high rise office building in Denver.
"Kadny continued to be my interpreter. This time she said that the lawyer would take my case for $4000."
"Fine," said Patricia to Kadny, "but I want my money back from the second lawyer."
Frustrated and at the end of her rope, she called Safehouse to complain. The person at the other end of the line sounded concerned and asked if Patricia would hold for a bit. The person who picked up the phone explained to Patricia that Kadny had not worked at Safehouse for a while and that regrettably she was among several targets of Kadny's swindling schemes.
"There were seven of us, but I lost the most."
Now, nearly three years since the beginning of this ordeal and with a pro bono attorney, Patricia is anxiously awaiting her U Visa and restitution money. Resolution of either effort would help Patricia and her family immensely.
When asked if she has any advice to offer as a result of her experience she says "Well, I have advice about two things. First of all, as women, especially as Latinas, we must be strong and we must value ourselves. We must not allow ourselves to live in fear. If we experience domestic abuse, we must act and leave the situation. We are told by our abusers about the horrible things that will happen to us if we leave, but I am here to tell you that nothing bad happens after you leave. Second, when you look for help, make sure that the person is who they say they are. Make sure they have an office and do not be deceived, no matter how badly you want documents, by someone that is also a Latina just like you who hugs you and kisses you and underneath all of that is a hypocrite. I am more careful now and I don't trust anyone as readily anymore."
This was the first case that the Boulder County District Attorney's office tried as part of the prosecution initiative for crimes against immigrants. The effort, launched in the fall of 2011, continues to remain a priority.