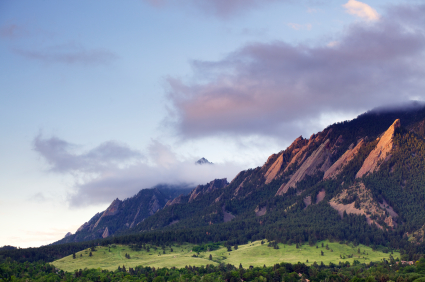 The following testimony was offered to City Council by Prof. Bartlett
---
June 5, 2012
Boulder City Council
Dear Friends,
From the things I have read in the Camera, the big bike race that is proposed to end in the City Open Space on Flagstaff violates every concept that was central to the City's 1967 program for the purchase, use and preservation of Boulder's treasured Open Space!  City Hall seems to want to treat Open Space as a marketable commodity rather than as a treasured asset.
There seems to be in City Hall a serious lack of appreciation of the intent of the initial Open Space land acquisition program.
It is almost beyond belief to learn that the City will waive fees and then not charge for the costly necessary support and protection services it must provide for crowds of thousands.  The thought that the City will inconvenience hundreds of residents with the listed "Extended Road Closures" so that "fat cats" can have the reported $500 seats in the public's Open Space land amounts to treating Boulder's residents as "second class citizens."
It appears that preliminary commitments have been made, fueled by unrealistic estimates of the sales tax dollars that the race will provide.  I believe that the date of the proposed race coincides with freshmen orientation at CU so Boulder's hotels and restaurants will be filled to capacity accommodating students and their parents.  As a predictable result, the race attendees will have to go to other Front Range cities to find their room and board and to pay their sales taxes.  Why wasn't anyone thinking?
How do we get out of this embarrassing bind?
Please accept the proposal to have the finish line of the 2012 race at the junction of the public road up Flagstaff and the Open Space road to the picnic area on the top of Flagstaff.  This will eliminate conflict about the legal status of the Open Space road.
Please abide by the intent of the City Charter and prohibit all proposed future uses of the City's Open Space for private for-profit competitive events.
I thank you very much.