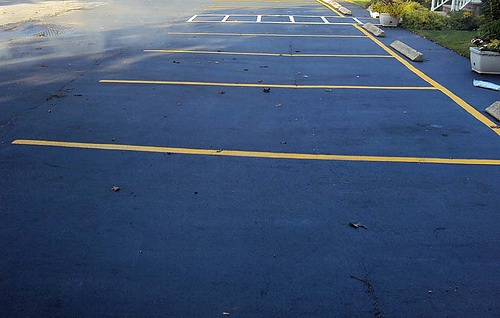 This post originally appeared in the Blue Line's 2012 April Fool's issue.
Surface parking lots are fast becoming a thing of the past. In an effort to preserve a little slice of yesteryear and pay homage to the automobile, the University of Colorado has proudly announced that it intends to build the first LEED platinum parking lot in the country on the site of several early 20th century bungalows. "It's going to be a showcase, said Bruce Benson, president of CU. "With all this talk of transparency and capping tuition rates, we need to find creative ways to fund bonuses for our top earners," he went on to say. "This parking lot will add to the stash, I mean, flash that CU is amassing among institutions of higher learning."
Because the Grandview Terrace site is hilly, the area will need be graded to accommodate the lot. A system of auto-elevators, a sort of "self-serve" valet, will take students' cars (and the students) and raise them up to the lot. This system gets extra LEED credit for being innovative as well as for the power that will be generated with on-site solar and wind. Additional points will come from the mandatory hybrid-vehicle only restriction and a carbon offset kiosk. Water run-off, after intense filtering through porous asphalt pavement made from recycled roofing shingles, will be used in ice cubes for making on-site margaritas. The margaritas will not be sold to minors.