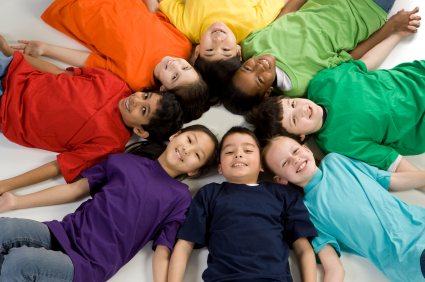 As women of color, we believe that if politicians do their job, if they take seriously their responsibility to the long term health and well-being of their constituencies as a whole, race does not come into play in the equation of proper representation.
President Roosevelt, as part of his State of the Union Address on January 11, 1944, articulated a Second Bill of Rights, which, in his words were "economic truths" that had become "self-evident". These rights were to be implemented politically, in other words, serve as the tenets from which our leaders would take their guidance. This Second Bill of Rights included the right to a job, the right to a living wage, freedom of businesses from unfair competition and monopolies, the right of every family to a decent home, the right to medical care, the right to protection from economic fears and a good education. Notice that there is no mention of race. Everyone's rights are the same, the playing field is level. A white single mother's rights are no different from the rights of a brown married father.
We believe that simply looking like or having a name like that of the underrepresented does not effect representation, it must be backed up with the hard work of giving voice to the powerless. We are lucky, here in Boulder, that over the last couple of years, we have had leaders that care about social justice and diversity. That those leaders, without the same skin color or similar name as that of those in need, have served as a conduit between the underrepresented and local government, at the very least empowering and inspiring action and organization. We know, we have all personally watched as they reached out.
We believe that the ethnic makeup of our government representatives will not reflect the makeup of the population until the Second Bill of Rights is had by all. That if you are working two jobs to stay afloat and worrying about childcare to cover the long hours that you are away, running for the subsistence job of City Council is the last thing on your mind, much less completing an application for a volunteer board or commission. That the fact that our elected officials receive only token pay transforms it into the domain of mostly the retired or wealthy. We recognize that for boards to reflect the current make-up of our population might take a generation, that is how long it will take to overcome the hurdles of earning a living wage, having a decent home and acquiring a good education especially if your starting point is that of immigrant with no knowledge of English and perhaps an inability to read. That true leaders, however, will find ways to lead and will not be held back by economic situation, cultural or language barriers.
We appreciate the efforts of those working to recruit people of color onto boards and commissions, but we also recognize that the seed of civic duty must be sown early on. That those we look up to, our role models are those who impart kindness, empathy and guidance and that the gratitude for this is color blind and never reserved only for those that look like us.
Boulder has always been, by our measure, an inclusive place. We hope that we all continue, together, to strive to be even more inclusive and that we someday attain a slate of elected and appointed officials that reflects the racial make-up of our population. First, however, we must focus on the Second Bill of Rights.