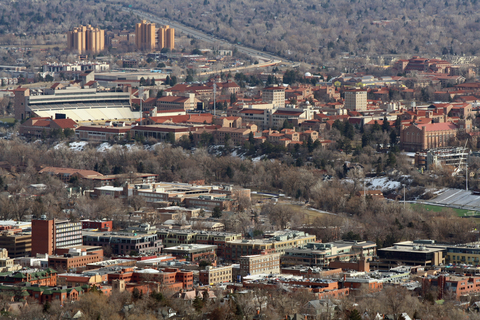 For the first time in its 106-year history, the Boulder Chamber of Commerce will endorse candidates for the Boulder City Council.  The Chamber advocates for over 1,600 businesses employing 80,000 employees.  Members include the Boulder Valley School District, CU, Naropa, and several government agencies, including the federal labs NIST, NREL, UCAR and NOAA.
In an email to council candidates, Chamber Public Affairs Manager Angelique Espinoza explained that the organizations Boulder Tomorrow, the Boulder Chamber, Downtown Boulder, Inc. and the Boulder Area Realtor Association will be hosting a candidate questionnaire.  Her email also states,
The Boulder Chamber plans to endorse City Council Candidates for the first time this year. The Endorsement Subcommittee will use responses received by midnight on September 11 to select candidates to invite for 25 minute interviews. Interviews will be held on September 14th and 15th between 3pm and 6 pm at the Chamber building on 2440 Pearl Street. The Subcommittee will then recommend endorsements for the full Boulder Chamber Board to consider at its September 19th Board Meeting. Final endorsements will be announced on September 20th.

In accordance with the Chamber's endorsement protocol, no member of the subcommittee will formally or substantially assist any candidate within the races the Chamber is considering for endorsements until after endorsements are finalized. Financial donations to campaigns are allowed within the normal legal limits.

The Convention and Visitor's Bureau, Boulder Economic Council and Small Business Development Center, although affiliated with the Boulder Chamber, are separate organizations and are not in any way involved in the Boulder Chamber's endorsements.
I was unable to reach Ms. Espinoza to ask her why the Chamber is going to endorse candidates this year.  Is this another indication that the municipalization issue is going to be a hard-fought campaign?  At the municipalization debate last week, Xcel's consultant Bob Bellemare hinted that the only way to derail municipalization is to overhaul the City Council.  However, when I asked Xcel's regional manager Craig Eicher*, who is also a member of the Boulder Chamber board, the Boulder Tomorrow board, and chair of the Boulder Economic Council, if Xcel was going to back a slate of candidates, his response was, "Absolutely not."
---
*Craig Eicher was also involved in the efforts of Florida Power to fight a community effort to municipalize in Winter Park, Florida.  This article in the Orlando Sentinel provides a taste of the tactics Florida Power used in the Winter Park, Florida elections.  For an entertaining account of Winter Park's ordeal fighting Florida Power (dba Progress Energy Florida), watch Winter Park City Manager Randy Knight on YouTube.