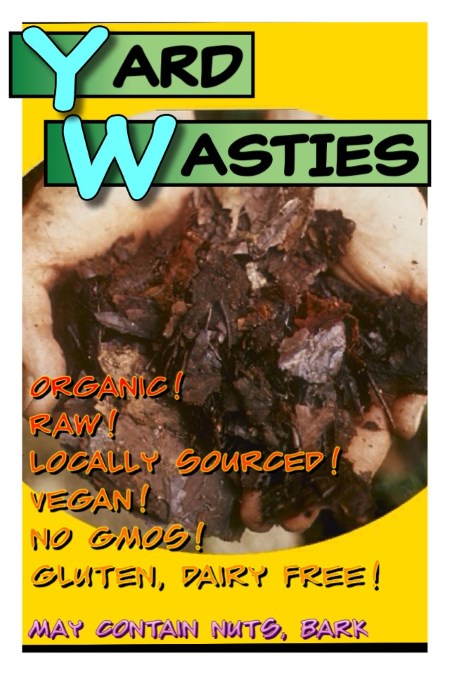 Small batch, hand-crafted, artisanal trail mix should be arriving in local grocery stores and garden centers later this spring.
The brain child of City of Boulder compost coordinator, Leif Erickson, the product should be a hit with local health conscious consumers. "We got some really wonderful compost last fall with a lot of nuts and seeds and I said to Ernie,  'It looks so good I think I'd like to nosh on some of that after a brisk hike!'" said Mr. Erickson. "It has lots of good fiber and excellent texture. Our staff has been working hard at the high speed conveyor belt to remove most of the bark before it enters the snack packaging facility."
Look for it at Whole Foods and Sturtz & Copeland under the brand name "Yard Wasties."
---
This post originally appeared in the 2016 April Fool's issue of the Blue Line.