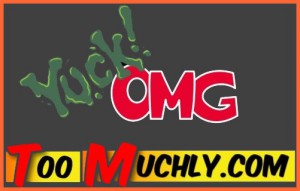 Boulder entrepreneur Tristan Niles is seeking to be in the forefront of the oversharing economy with his new company, TooMuchly.com. The company's website and mobile apps allow users to post excessively personal or unpleasant photos, and to describe them in nauseating detail.
Avid TooMuchly user Lara Gartner posts daily photos of her pimples, along with captions describing their color and size.  Another user, Jamie Wurth, devotedly catalogs the contents of her trash bin using TooMuchly.  "I love how the wads of hair I pull out of the shower trap cling to my discarded plastic trays from packages of ground beef," Wurth writes on her TooMuchly page.
CEO Niles said the idea for the company came to him "in an instant" while he was sitting on the toilet.
---
This post originally appeared in the 2015 April Fool's issue of the Blue Line.