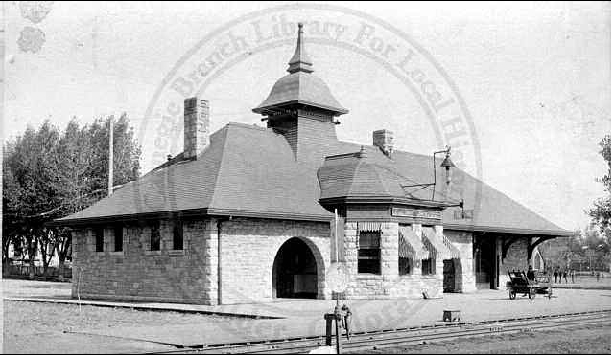 Early in 2003, the Boulder City Council began consideration of creating a transit oriented development that would have a transit station and mixed-use commercial/residential development on the Pollard property at 30th and Pearl Streets. In September 2004, the Council purchased the 11.2 acre Pollard property in a complicated deal that included $2.5M from RTD for the transit site and allowed Pollard Motors to lease back their current site for 10 years until 2014,  plus two years to move- until 2016.  As part of the deal, Pollard Motors has an option to purchase and move to a City Yards parcel along eastern Pearl Parkway.  Council's original plan was to build a combined train/bus rapid transit (BRT) station on the property and to build mixed-use housing with a large (40-50%) proportion of affordable housing on the City site (5.7 acres).  However, Burlington Northern, who owns the tracks, and RTD, who will build the station, informed the City that the train station could not be built on that curve in the tracks just north of Pearl and would have to be located north of Goose Creek where the tracks straighten out, requiring separate bus and train stations. 
To develop a vision and a framework for redeveloping the 160 acrea area around the Transit Village, the City engaged in a multi-year area-planning process that resulted in completion of the Transit Village Area Plan in September, 2007.  The vision as defined in the plan is: "The Transit Village area will evolve into a lively, mixed-use, pedestrian-oriented place where people will live, work, shop and access regional transit.  It will become a new neighborhood as well as an attractive destination for the larger city, with regional transit and public spaces that will benefit the entire Boulder community."
In 2006, the historic 1890 Union Pacific/Boulder Jaycees Depot was moved to a location just south of Goose Creek, west of a new road to be named Junction Place, which will connect Valmont and Pearl and the new train and bus stations.
In 2004, voters approved FasTracks, a 0.4 percent sales tax to pay for six new train lines, extensions to three existing light-rail lines and other transit improvements by 2017.  This confirmed the development of commuter rail using the Burlington Northern rails from Denver to Boulder and on to Longmont, and construction of Bus Rapid Transit along US 36 (the Boulder Turnpike), to terminate at the Transit Village and at Boulder's downtown bus station.  Originally BRT was to be similar to the system in Bogata, Columbia, with stations in the center of US 36, dedicated bus lanes, and quick loading buses to minimize stop times.  Currently, BRT is beginning to be implemented, but is quite different with off-road stops and buses sharing HOV/HOT lanes with cars.  Commuter rail is significantly underfunded and will be implemented at the earliest in 2017.  Additional FasTracks funding is needed and another tax intiative will go to the voters, probably in 2011.